Having trouble finding a backpack that's comfortable, functional, and fits your style? Work Design's got your back with our top 10 backpacks for the remote worker.
It can be tough commuting to the office with loads of necessities to bring in every day. It's one thing to throw your laptop, tablet, wallet, notebook, keys, and lunch in a bag, but its a hassle to keep it organized and comfortable when you're constantly on the move. Whatever the case, WDM has curated a list of the top 10 backpacks for men and/or women to fit the style and needs of the working individual.
---
This eccentric designed bag is perfect for the creative worker.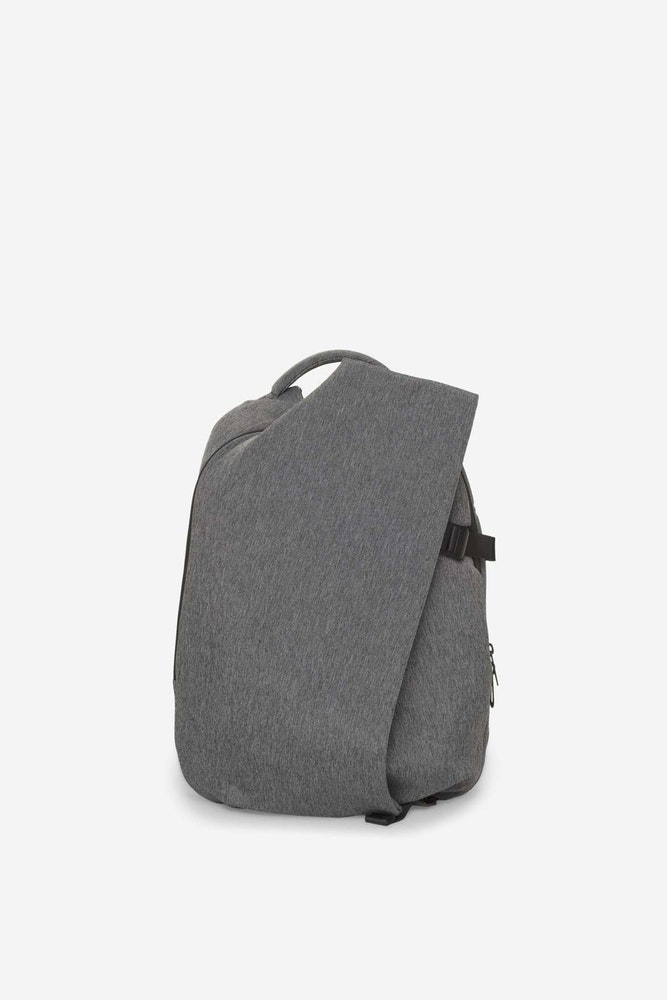 Features:

Back padded compartment for 13″ laptop
Front compartment with compression straps
Weatherproof eco yarn fabric
Metallic trims and black leather detail
Retail Price:
$255
WDM Found it For: $225
---
The Capstone Backpack is a sleek, light-weight and fully functional backpack that will make any commuter's day a lot easier.
Features:
Easy zipper access to main compartment
Water proof DuraLite™ fabric
Seperate top loading laptop compartment
Hidden stow pockets for valuables
Retail/Best Price: $335
---
This backpack is not only stylish and functional it's also vegan-friendly as it's made out of 100% recycled nylon lining.
Features:
13″ Laptop compartment
Smartphone pocket
Adjustable shoulder straps
Small zipper on back
Retail Price:
$175
WDM Found it For: $145
---
Incase focuses on meeting the evolving demands of the creative worker. Their City Dot Backpack, among many other products they've created, focuses on comfortability for the on-the-go individual.
Features:
360 degree compartment for 13″ laptop
2 primary compartments
Quick access pockets for additional accessories
Ergonomic air mesh padded straps
Retail Price: 
$79.95
WDM Found it For: $58.98
---
With multiple compartments and comfortable straps, this backpack is loaded with an array of features.
Features: 
15.6″ Laptop compatible compartment
Tricot lined tablet pocket
Multiple stash pockets for small accessories and items
Air channel mesh padded shoulder straps
Retail Price:
$59.99
WDM Found it For: $47.99
---
The backpack is especially made in thought of the working commuter. You're guaranteed lifetime warranty, which means if you fall in love with it you'll never need to find another backpack again. If you don't, North Face also offers free returns.
Features:
Laptop ejector handle for quick access
Spring open main compartment
Stand up construction
Padded mesh back panel
Retail Price: $199.00
WDM Found it For: $198.95
---
Features in Wirecutter's "Our Favorite Laptop Backpack", the Fitback 2 is the traveling essential for work AND a post-job workout. Everything fits without the extra bulk and stress during your commute.
Features:
Load storage and easy access frontload pocket main compartment
Ventilated shoe compartment fits up mens size 13
Padded laptop pocket fits up 15.6″
Multiple internal pockets for accessories
Retail/Best Price: $120
---
This versatile and stylish backpack, designed for every day work and play, was discovered by one of Work Design's team members at NeoCon. It's water resistant to take on any season it faces and is offered in many colors to fit your style.
Features:
One large compartment
15″ padded laptop compartment
Detachable side and top handles
Valuables pocket on back side
Retail Price: $210
WDM Found it For: $130
---
The name of this backpack says it all. If your commute involves a daily trek to work, this backpack offers multiple features to make that journey possible.
Features:
Relective strip above zipper
D ring hook for light
Highly water resistent
Sleeve for tech devices up to 13 inch
Retail Price: $226.20
WDM Found it For: $175.10
---
Coming in a variety of different colors, the Hajo backpack was built for talented artists and designers alike.
Features:
High quality neoprene laptop compartment
Phthalate free TPE coating for waterproof exterior
Roll top closing for scaling capacity
Zipped fast access to main compartment
Retail Price: $81.15
WDM Found it For: $79.78
---
*Prices are accurate and items in stock as of time of publication.